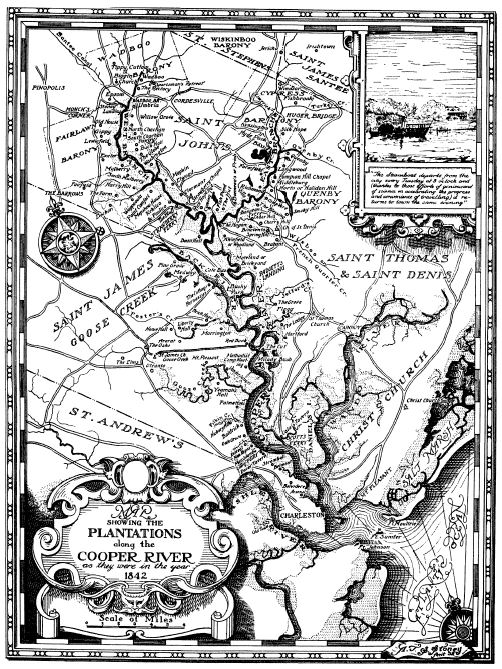 Simply the Best In Blackwater Diving
COOPER RIVER DIVE CHARTERS






This 1842 map shows plantations location along the Cooper River this map is if from the book " A Day On The Cooper River" by and then released as a 2nd edition, edited by Louisa Cheves Stoney in 1932
.


It tells a story from the author's point of view the history of the river from Charleston to Moncks Corner's Santee Canal. Telling the stories of life of people and places along the river, as the steamboat traveled up river and then returned to Charleston the same evening.

Historic Resources of the Cooper River, ca. 1670-ca. 1950 -
1842 Map showing plantations along the Cooper River
from the book " A Day On The Cooper River"




Simply the Best In Blackwater Diving   
  Copyright 2020

Cooper River Dive Charters
260 Amy Drive
Goose Creek, SC 29445
843-296-3344